University of Luzon Students Escort Mayor Belen Fernandez in Bangus Festival Parade
Posted on 14th of Apr 2023 by UL Administrator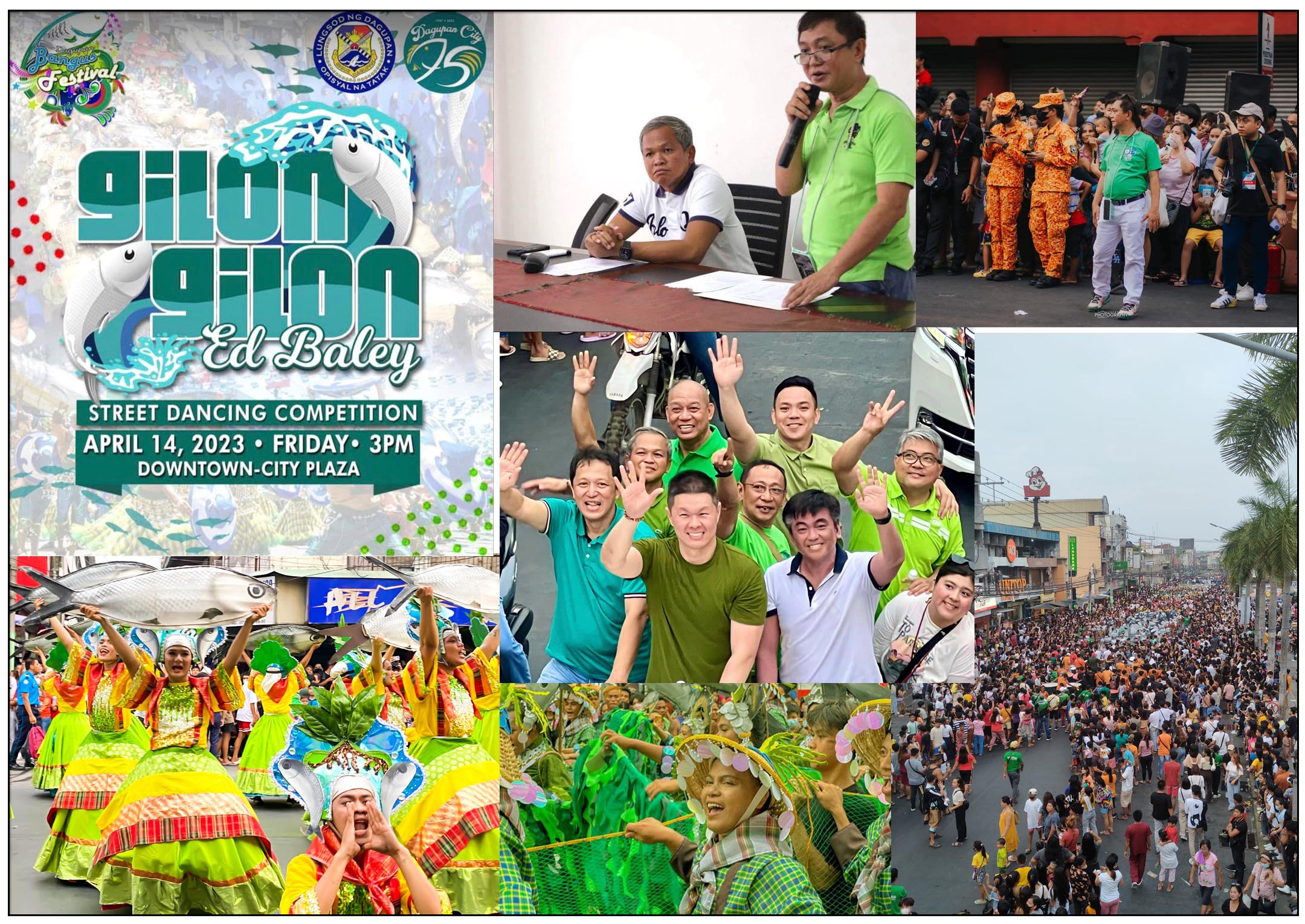 The Bangus Festival, an annual event celebrating the city's famous milkfish, is currently underway in Dagupan City. The festival kicked off on April 14 with the Gilon-Gilon street dancing competition, which featured 31 barangays and several education institutions from the city.
Leading the parade towards the competition were the University of Luzon's Drum and Bugle Corps (ULDBC). The ULDBC impressed the audience with their colorful and energetic performance.
While the ULDBC did not participate in the competition itself, they escorted Mayor Belen Fernandez and the competitors, showcasing their talents to a wider audience. The ULDBC played a crucial role in the festival's opening ceremony, adding to the festive atmosphere of the event.
The Festival Director, Prof. Restituto Fernandez, who also serves as the University of Luzon's Director for Cultural Affairs, has been instrumental in organizing the festival. He has worked tirelessly to ensure the success of the event, which showcases the city's culture and heritage, as well as its people and their talents.
In addition to the Gilon-Gilon competition, the Bangus Festival has several activities planned for the coming weeks. On April 19, the Bangus Rodeo will take place, followed by the search for the Heaviest, Longest, and Prettiest Bangus, Fastest Bangus Classifier, Fastest Bangus Deboner, and Fastest Bangus Eater on April 20. On April 26, the Bangusine culinary showcase will showcase the delicious taste of real seafood bangus.
From April 29 to May 1, various sports activities, including beach volleyball, will take place at Tondaligan Blue Beach. The festival will culminate with the Bangusan street party, dubbed the biggest street party in the country, on April 30 on JDV Highway Extension.
The city's Officer-in-Charge Tourism Manager, former Councillor Carlos Liberato Escaño Reyna IV, encourages everyone to join the festivities and experience the unique culture of Dagupan City.
Dagupan City Mayor Belen Fernandez welcomes everyone to the ongoing Bangus Festival, encouraging both locals and tourists to take part in the festivities. The Bangus Festival showcases not only the city's culture and heritage but also its people and their talents. With various activities lined up for the festival, Mayor Fernandez invites everyone to come together in celebration and continue to promote the progress and growth of Dagupan City.
The University of Luzon is proud to have its students participate in the Bangus Festival and showcase their talents to a wider audience. The university's administration extends its congratulations to the ULDBC for their impressive performance, and to Director Restituto Fernandez for his outstanding work as the Festival Director, as well as the university's Director for Cultural Affairs. The University of Luzon encourages everyone to continue supporting their endeavors.