University of Luzon Strengthens International Ties Through Partnership Meeting
Posted on 7th of Nov 2023 by UL Administrator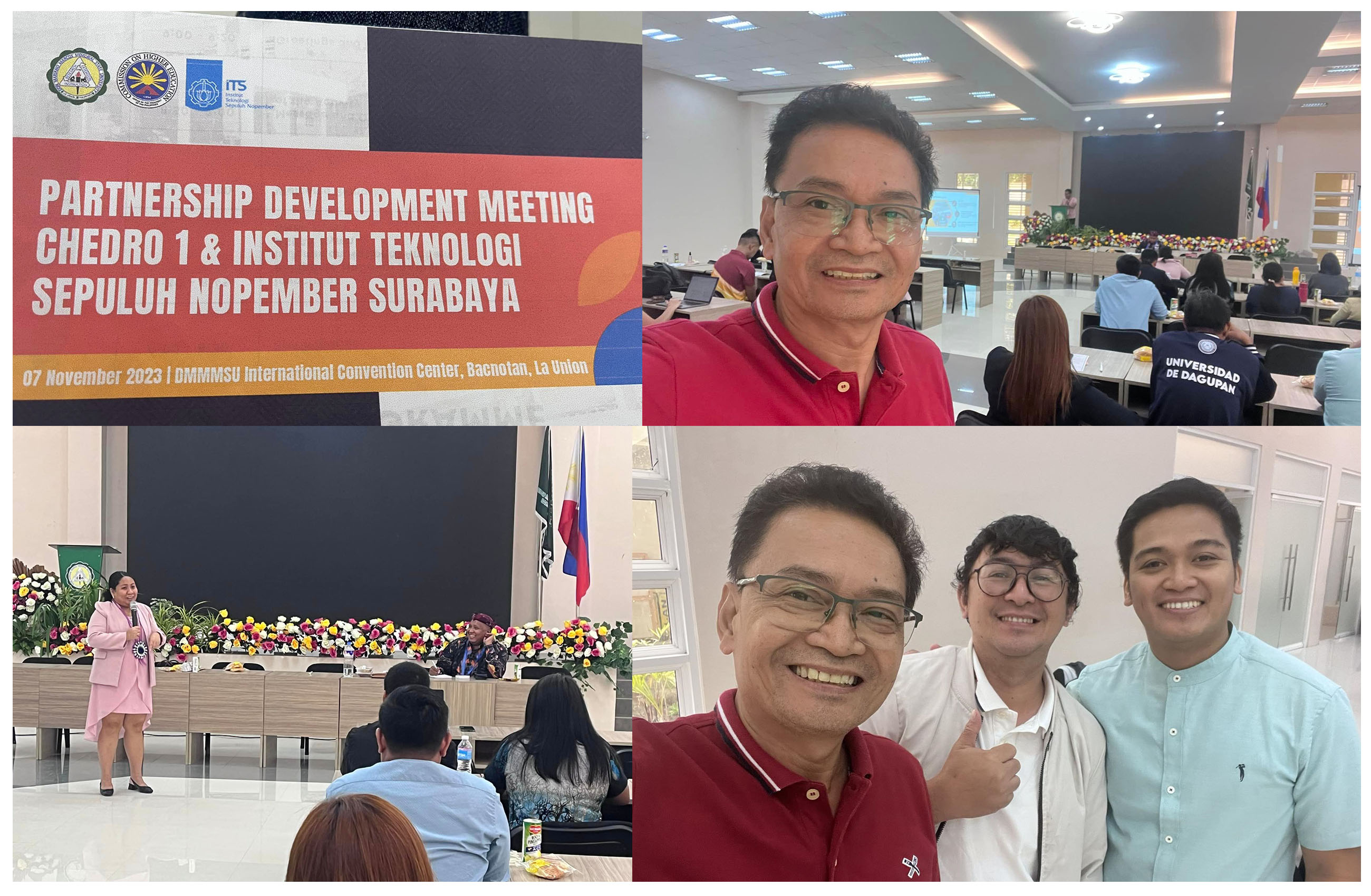 The Commission on Higher Education Regional Office I (CHED ROI) orchestrated a significant partnership meeting with higher education institutions in Region I on November 7, 2023, at the Don Mariano Marcos Memorial State University (DMMMSU) in Bacnotan, La Union. A distinguished guest, Mr. Muhammad Wahyu Islami Pratama from the Institut Teknologi Sepuluh (ITS) Nopember in Surabaya, Indonesia, added international flair to the collaboration.
As the host, Dr. Jaime Manuel Jr., President of DMMMSU, warmly welcomed Mr. Wahyu and all the participants including University of Luzon. Representing UL was our esteemed Dean of the College of Computer Studies, Dr. Diosdado Caronongan.
This meeting held special significance as it marked a reunion between Dean Caronongan and Mr. Wahyu, who had previously met during the HAx exchange program at ITS in Surabaya, Indonesia, last September. University of Luzon students accompanied by Dean Caronongan, Prof. Angel Reyna Jr., and Prof. Lorenz Camacho actively participated in this collaborative initiative spearheaded by ITS and several Asian universities.
Mr. Wahyu lauded the University of Luzon for its strong dedication to internationalization, recognizing their commitment during a visit to Indonesia. Engaging discussions with Dr. Maria Anityasari, ITS Director for Global Engagement, and exploring potential partnerships with Dr. Hari Ginardi, Head of the ITS Information Technology Department, showcased the university's proactive approach to global engagement. The ongoing talks signify a promising step toward academic collaboration, reflecting the University of Luzon's commitment to global initiatives.
Meanwhile, during the meeting, Dr. Christine N. Ferrer, CHED Region 1 Director, shared her past experience with ITS as a partner when she was working at Tarlac Agricultural University. The representatives of the HEI members of the Sirmata R1-FLAIR introduced their flagship programs and highlighted institutional achievements to Mr. Wahyu.
In return, Mr. Wahyu discussed the different scholarship, exchange, and other learning programs of ITS that can be availed of by the Region I HEIs.
The partnership meeting is a part of CHED ROI's Project CHANGE (CHEDROI and HEIs Acquiring Networks for Global Engagement).