University of Luzon Hosts Inspirational Presentation on Opportunities at Camosun College, Canada
Posted on 7th of Sep 2023 by UL Administrator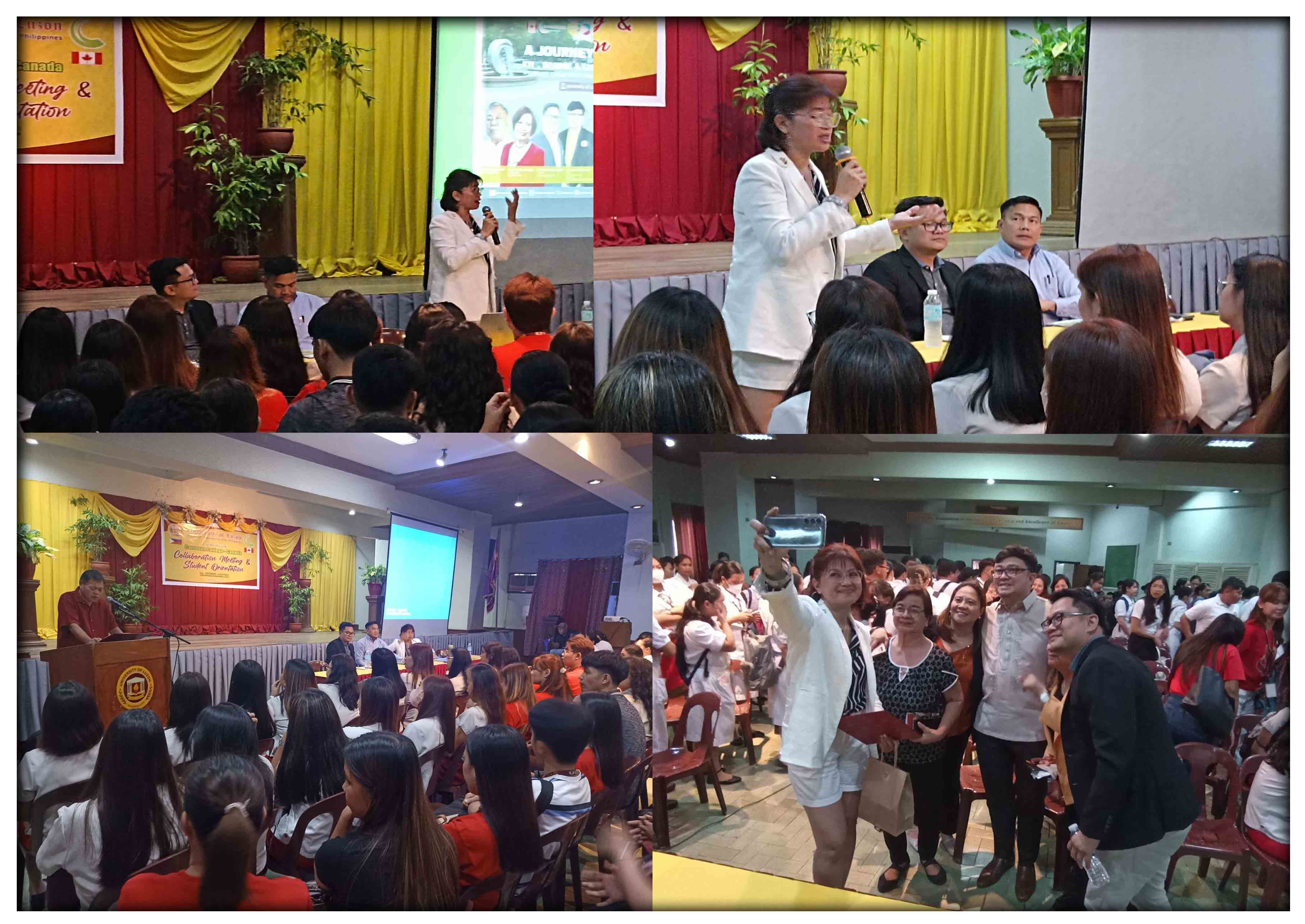 In a dynamic gathering held today, the University of Luzon welcomed Ms. Jennifer Montero, the Regional Manager of Camosun College, Canada, to its multi-purpose hall. The event, marked on the calendar of September 7, 2023, served as an eye-opening showcase of the diverse opportunities awaiting those interested in learning, working, and living in Canada.
Camosun College, nestled in the vibrant city of Victoria within the Province of British Columbia, Canada, holds a prestigious reputation as an institution of higher learning and innovation. Ms. Jennifer Montero, in her role as Regional Manager, offered an illuminating presentation that detailed the vast array of prospects available, not only to students but also to anyone with an interest in Canada's multifaceted landscape.
The gathering proved to be an occasion brimming with optimism and enlightenment. Ms. Jennifer Montero's warm and engaging demeanor set a welcoming tone for the presentation, making the attendees feel not just informed but also encouraged to explore the opportunities presented.
The event captured the attention and excitement of the students who were in attendance. The possibilities and pathways highlighted during Ms. Montero's presentation opened windows to a world of educational, professional, and personal growth. As the discussion delved into educational programs, work opportunities, and the rich cultural tapestry of Canada, it was evident that attendees left with a renewed sense of purpose and aspiration.
Camosun College's commitment to providing a world-class education and fostering an inclusive, supportive community resonated strongly with the values upheld by the University of Luzon. This collaboration between the two institutions served as a testament to the University's dedication to offering its students access to global opportunities that can enrich their academic journeys and broaden their horizons.
The University of Luzon expresses its sincere gratitude to Ms. Jennifer Montero and Camosun College for sharing valuable insights and opening doors to the promising prospects available in Canada. As the University continues its mission of nurturing well-rounded, globally-minded individuals, partnerships like these serve as invaluable resources for students looking to embark on a path of international exploration and personal growth.