UL Takes Center Stage at the Career Expo and Youth Summit
Posted on 29th of Mar 2023 by UL Administrator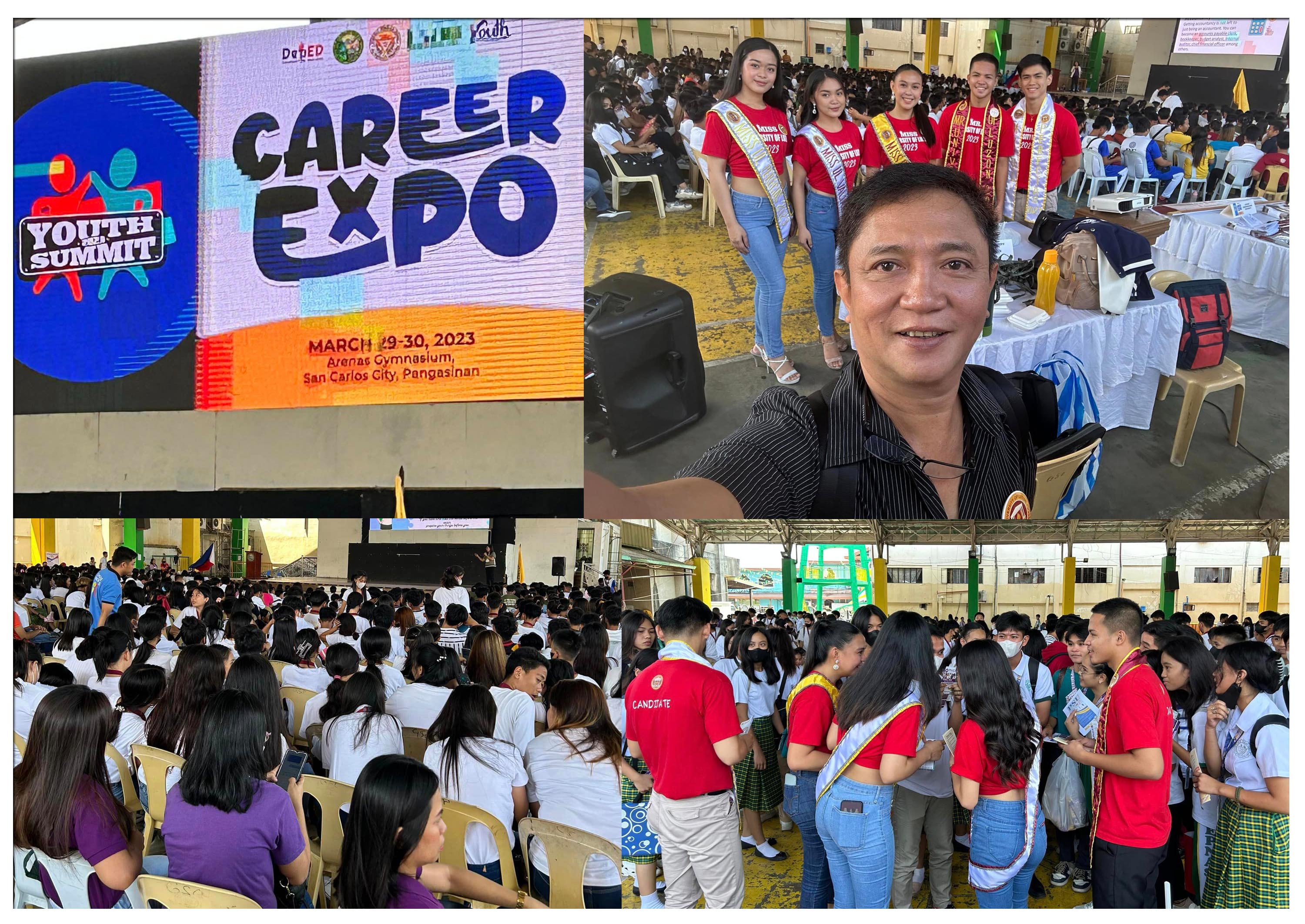 The University of Luzon (UL) participated in the Career Expo and Youth Summit, which took place on March 29 through 30, 2023, at the Arenas Resuello Sports Complex in San Carlos City. UL's promotional campaign was led by Director Restituto Fernandez and showcased candidates from the recently-concluded annual pageant called Mr. & Ms. UL, as well as members of the UL Theatre & Dance Company.
This event marked the beginning of a series of expos that will see universities from various provinces of Pangasinan visiting and promoting their schools over the next several weeks. The UL booth showcased the talents and diversity of the student body, attracting many attendees and leaving a lasting impression.
The event provided an excellent opportunity for UL to showcase its academic programs, admission requirements, scholarship opportunities, and campus facilities. UL representatives were knowledgeable and approachable, engaging in conversations and answering attendees' questions, which helped to build connections and establish a positive impression of the university.
UL's participation in the Career Expo and Youth Summit is part of the university's ongoing efforts to reach out to prospective students and promote its academic programs and facilities. The university is committed to providing excellent education to all students, regardless of their background or circumstance. UL strives to nurture and develop the talents of its students, providing them with a solid foundation for success in their chosen fields.
The turnout and interest generated in UL during the event were positive and inspiring. UL hopes that its presence in the event will inspire more students to consider the university as their choice of higher education institution. UL will be participating in other expos over the next few weeks in different areas of Pangasinan to reach out to more prospective students.
Overall, UL's participation in the Career Expo and Youth Summit was a success, generating interest and enthusiasm among attendees. The university looks forward to participating in more events like this in the future and continuing its efforts to promote its academic programs and facilities.