The Art of Diplomacy: Dr. Vidal is awarded "Best Negotiator" in Kuala Lumpur!
Posted on 30th of Jan 2023 by UL Administrator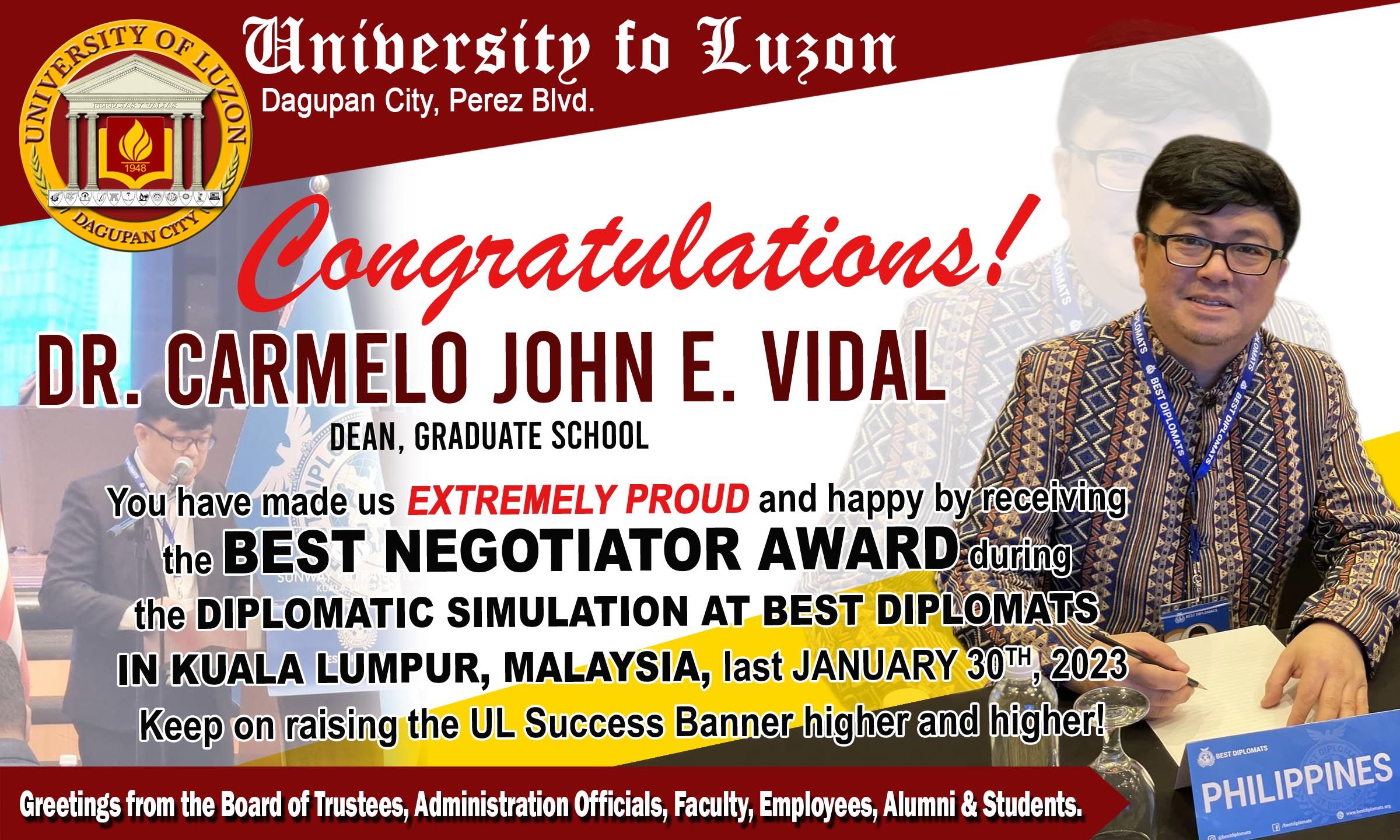 The art of negotiation is a priceless talent that can open doors to the most significant alliances and ambitious projects. Effective negotiations enable parties to cooperate as amicably as possible in pursuit of a common objective. In light of this, negotiation skills are also included in the group of leadership competencies. This soft skill is among the hardest to master because it can only be developed by people with extensive experience coordinating and cooperating with others.
Diverse delegations from the Philippines traveled all the way to Kuala Lumpur, Malaysia, from January 27 to January 30, 2023, to take part in a diplomatic simulation. Our very own Dr. Carmelo John E. Vidal, who holds numerous other important positions within our organization, is one of the delegates. Dr. Vidal has consistently displayed a strong commitment to our university and never wavered in the face of difficulties, demonstrating his strength of character and drive to constantly improve himself. Dr. Vidal received the title of "Best Negotiator," which we know he more than deserves because he is endowed with the knowledge and expertise of a leader.
We are incredibly proud of his accomplishment and grateful for all the help he has given the University of Luzon over the course of his employment with us. May you continue to set the bar high for what a UL alumnus can be.