Four New Professional Electrical Engineers from UL!
Posted on 9th of Mar 2023 by UL Administrator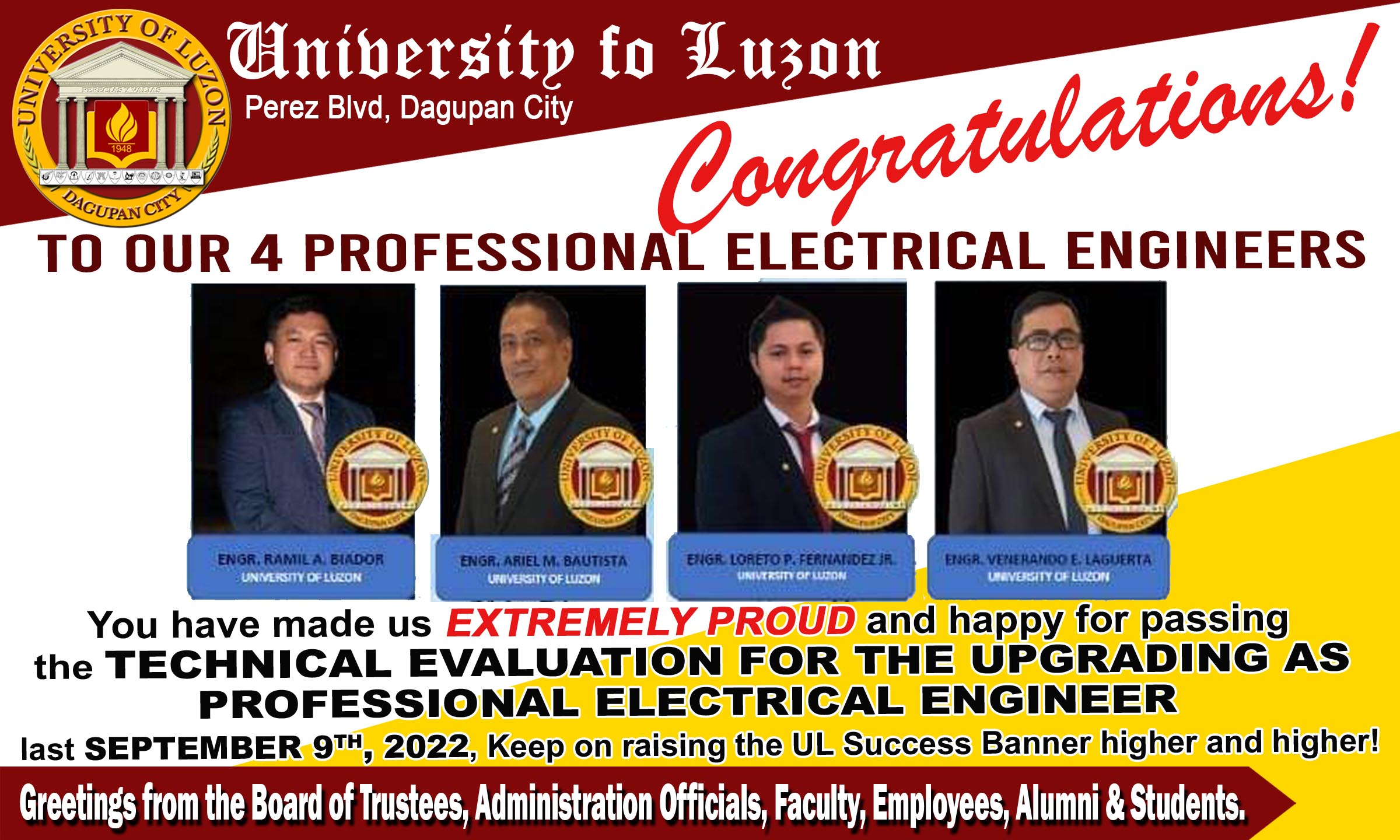 We are thrilled to extend our heartfelt congratulations to four distinguished University of Luzon alumni who recently passed the Technical Evaluation for the Upgrading as Professional Electrical Engineers! Even years after graduation, Engr. Ramil A. Biador, Engr. Ariel M. Bautista, Engr. Loreto P. Fernandez Jr., and Engr. Venerando E. Laguerta continue to demonstrate the value of a University of Luzon education.
Your accomplishment exemplifies the commitment, knowledge, and skills instilled in University of Luzon students. As accomplished professionals, you serve as a source of inspiration for current and future University of Luzon students.
We are honored to have you as part of the University of Luzon community, and we celebrate your accomplishments as evidence of the quality of education we provide. We hope that your accomplishment will continue to motivate others to pursue excellence in their personal and professional lives.
Again, congratulations on your remarkable accomplishment, and best wishes for continued professional success!