University of Luzon Celebrates Criminology Week with a Focus on Academic Excellence
Posted on 29th of Aug 2023 by UL Administrator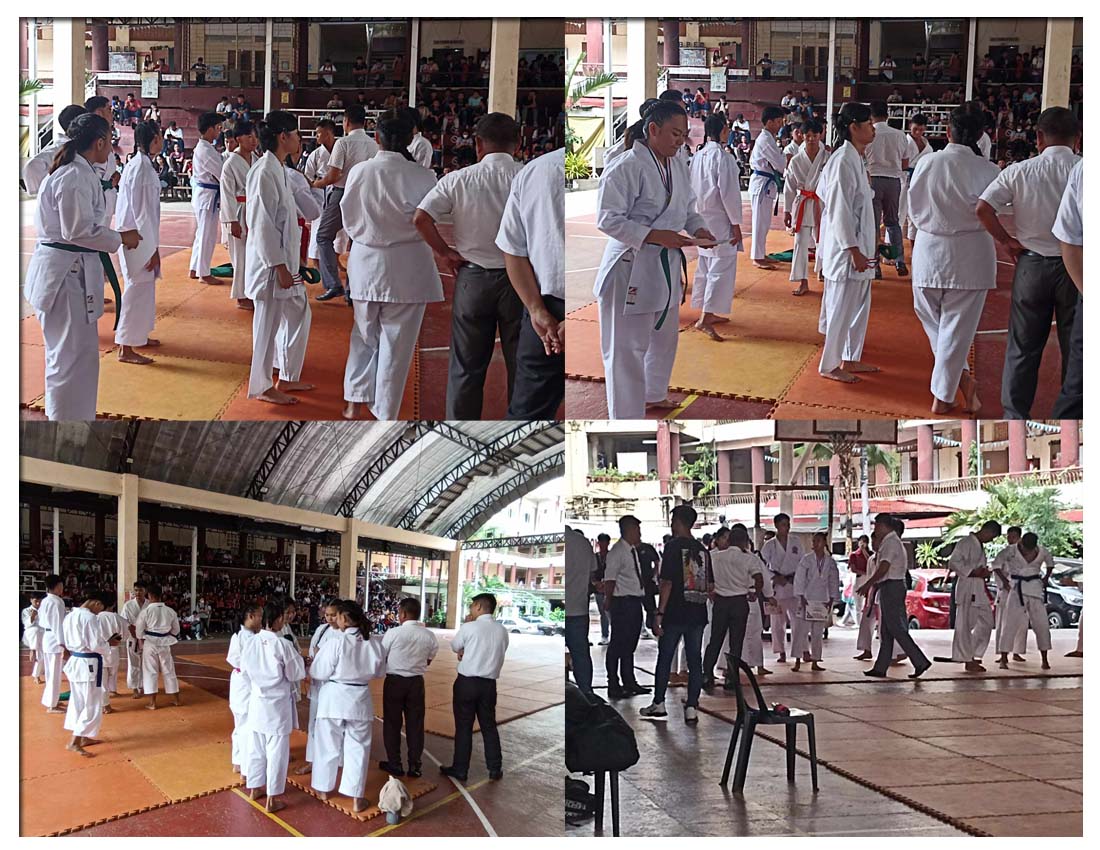 The University of Luzon is alive with energy and enthusiasm as it celebrates Criminology Week, a much-anticipated event that kicked off on Tuesday, August 29th, and is set to conclude on Saturday, September 2nd. This year's theme, "Honing the Skills of Criminology Students in Pursuit of Academic Excellence," has set the tone for a week filled with engaging activities and events.
Criminology Week is an annual tradition at the University of Luzon, bringing together students, faculty, and staff to celebrate the field of criminology and highlight the talents and skills of its dedicated students. It serves as a platform for students to showcase their abilities and foster a sense of camaraderie within the criminology community.
Throughout the week, criminology students have been actively participating in a diverse array of activities that encompass both physical and intellectual challenges. One of the highlights of this year's celebration has been the Taekwondo matches, where students demonstrated their martial arts prowess and discipline. The Basketball matches added an element of friendly competition to the festivities, allowing students to display their athletic talents while promoting teamwork and sportsmanship.
Undoubtedly, a significant highlight of Criminology Week is the much-anticipated "Mister & Miss Criminology" pageant. This glamorous event not only showcases the poise and charisma of the contestants but also underscores the importance of confidence and presentation skills for criminology students, who often find themselves in roles that require effective communication and leadership.
The theme of this year's Criminology Week, "Honing the Skills of Criminology Students in Pursuit of Academic Excellence," encapsulates the University's commitment to providing a holistic education for its criminology students. Beyond physical prowess and charm, academic excellence is at the heart of the criminology program. The University of Luzon believes that a well-rounded education is essential for producing graduates who are not only skilled in their field but also possess the critical thinking and problem-solving abilities necessary for success in the ever-evolving world of criminology.
As Criminology Week draws to a close, the University of Luzon reflects on the success of the event in promoting academic excellence, fostering camaraderie, and celebrating the talents and skills of its criminology students. The dedication and enthusiasm demonstrated throughout the week underscore the University's commitment to nurturing the next generation of criminology professionals.