Golden Champions: Golden Cubs come out on top of NBTC R1!
Posted on 17th of Feb 2023 by UL Administrator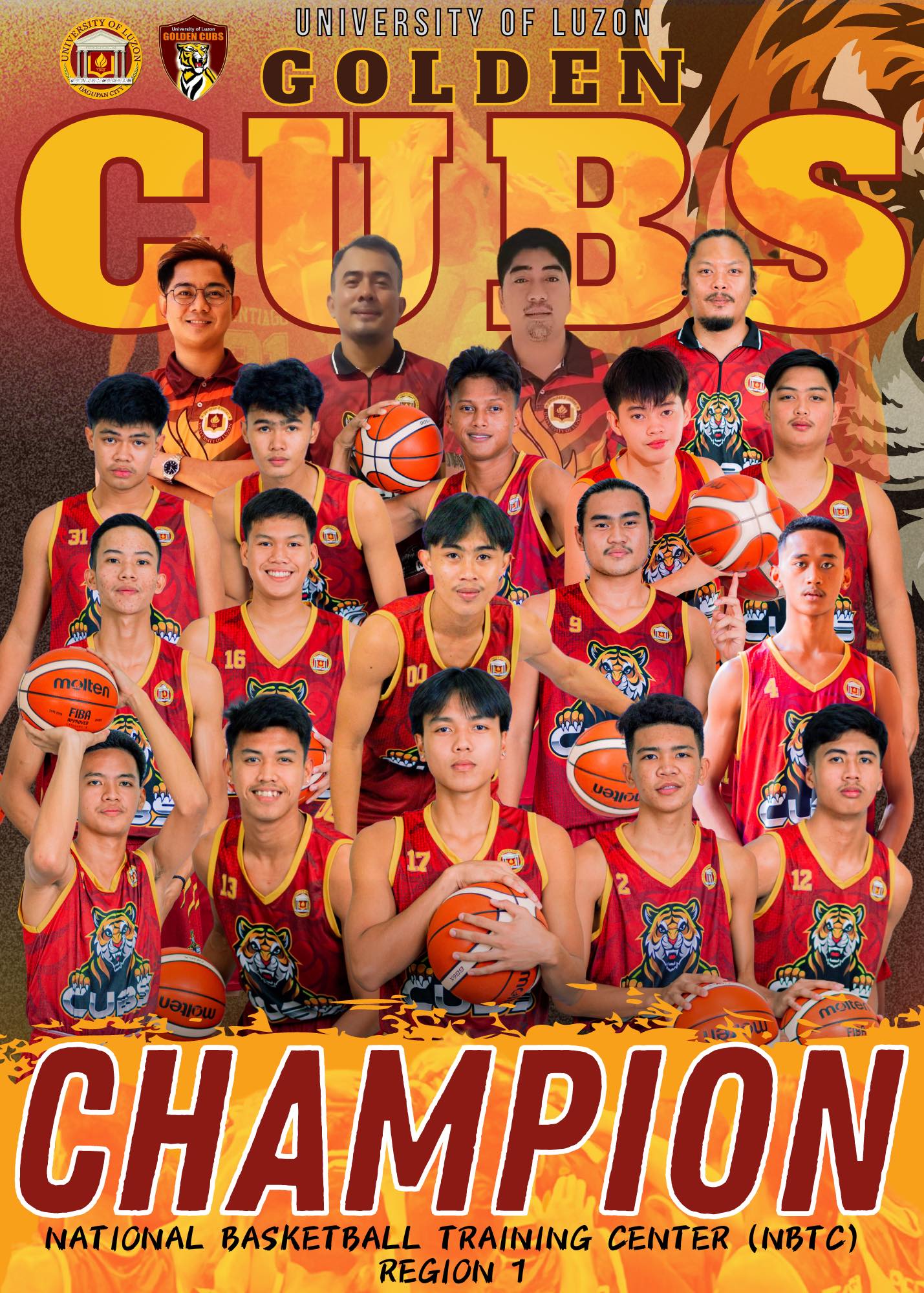 The University of Luzon has a long-standing dedication to the incorporation of athletics within the overall culture of the institution. The athletics department, Institute of Sports and Physical Education, is responsible for organizing some of the most well-attended activities that take place on campus. In addition to this, the educational establishment has a track record of producing some of the most well-known athletes in Pangasinan, if not the whole Philippines, throughout its history. In light of this, it should come as no surprise that basketball, which is perhaps the most popular sport in the Philippines, is at the forefront of the sports scene at the University of Luzon.
The championship games for the National Basketball Training Center—Region 1 were held on February 15, 2023. Matches were played amongst the many educational institutions in the province of Pangasinan over the duration of approximately three weeks, with UL, of course, being one of the participants. It gives us great pleasure to report that our Golden Cubs were victorious in every single one of those matches, advancing all the way to the championship round. Then on the 15th, the deciding match between Panpacific's Gritty Sharks and UL's Golden Cubs took place.
Our youngsters finally emerged victorious and claimed the prize after putting in a great deal of effort and making several sacrifices in order to prepare for the competition.
We would like to extend our gratitude not only to the players themselves for the win that they so valiantly fought for but also to all of the individuals who were there for them during the whole process, most notably coach Gilmark Meneses, who was the driving force behind this achievement. This is another accomplishment that the University of Luzon can add to its now-famous and extensive list of accomplishments. Cubs, your achievements have made us extremely proud.