Fostering Student Engagement and Strengthening Family Participation: University of Luzon's Pre-Opening Activities for School Year 2023-2024
Posted on 11th of Aug 2023 by UL Administrator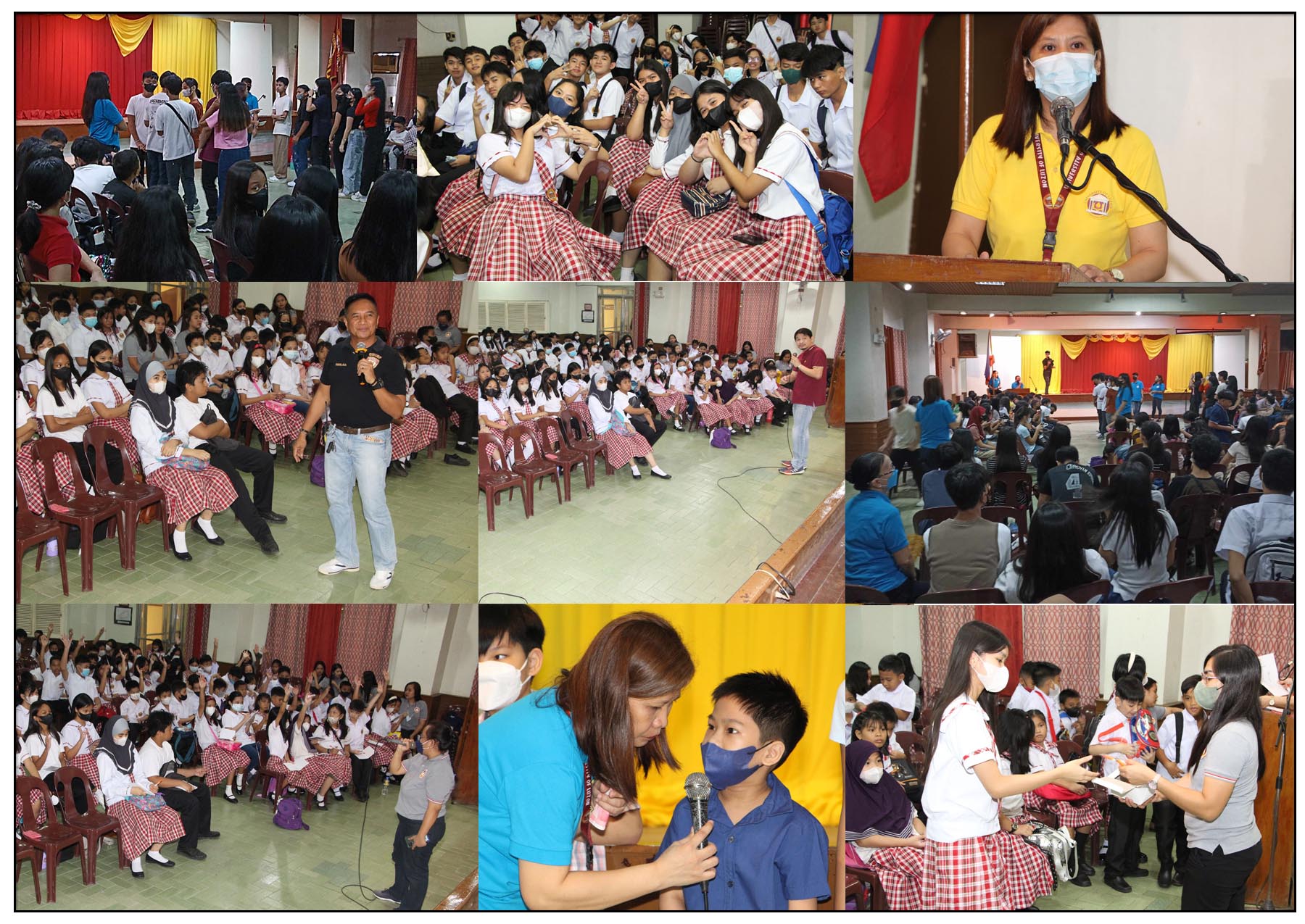 The University of Luzon, an esteemed institution dedicated to academic excellence and holistic development, recently hosted an invigorating two-day event that unfolded on August 9th and concluded on the 10th. This event marked the Pre-Opening Activities for the upcoming School Year 2023-2024 and was orchestrated by the Laboratory School, an exemplar of innovative education within the university.
Day 1: Cultivating Student Well-being and Technological Literacy
The inaugural day of the event revolved around two synergistic themes: Student Wellness and Technological Literacy. With the sun's gentle rays gracing the campus, students congregated for the Students' Wellness session, setting a harmonious ambiance for the day ahead. The foremost objective of this session was to foster a sense of camaraderie and ease among students, enabling them to acquaint themselves with peers, educators, and support staff.
An array of classic parlour games, including interactive activities like "Bring Me" and "Arrange Yourselves," were thoughtfully curated to facilitate ice-breaking and engender a feeling of togetherness. Additionally, students engaged in contemplative discussions on well-being, offering them a platform to articulate their thoughts and concerns. This session also served as an occasion to distribute school materials, which not only enriched students' academic toolkit but also stood as tokens of recognition for their active engagement.
As the afternoon unfolded, the focus shifted to the Students' TechnoLit session. Acknowledging the pivotal role of digital literacy in today's world, this session navigated students through the intricacies of the digital landscape. Beyond mastering tools like Zoom, Google Meet, Google Classroom, and Google Drive, students were introduced to the art of crafting e-portfolios. This invaluable skill equips them with the ability to showcase their academic accomplishments and personal growth in a digital format, thus amplifying their online presence and future opportunities.
Day 2: Student and Family Orientation
The advent of the second day ushered in the Students' Orientation, an integral facet of the Pre-Opening Activities. Attendees were immersed in an all-encompassing overview of University of Luzon's offerings, including its facilities, resources, and the diverse tools at their disposal. Navigating the multifaceted realm of university life was made more accessible through discussions on digital etiquette, school traffic and crowd management, and the institution's grading system. This session established the bedrock for a seamless academic journey, arming students with knowledge and resources vital for their success.
As the sun reached its zenith, the Parents and Guardians' Orientation unfolded, embodying the institution's dedication to comprehensive education by engaging families in the educational voyage. This session mirrored the earlier Students' Orientation, with a tailored focus on parents and guardians. Empowering families with insights into University of Luzon's ethos, educational philosophy, and support systems fostered a collaborative ambiance crucial for nurturing student accomplishment.
A pivotal highlight of the Parents and Guardians' Orientation was the Parent-Teacher Association (PTA) election. This democratic process underscored the University of Luzon's commitment to inclusivity and collaboration, fostering a sense of involvement within the educational community. The PTA election exemplified the seamless integration of parents and guardians into the fabric of the school, encouraging them to play an active role in their children's educational journey.
In conclusion, the University of Luzon's Pre-Opening Activities for School Year 2023-2024 provided an enlightening and immersive platform for students, parents, and guardians to embark on a journey of exploration and partnership. By nurturing student well-being, enriching technological literacy, cultivating e-portfolio creation skills, and nurturing an inclusive environment through comprehensive orientations, the university reaffirmed its dedication to excellence in education and community nurturing. As the academic year unfolds, the University of Luzon stands ready to uphold its legacy of inspiring minds and shaping futures.