Atty. Sarah Vedaña-De Los Santos appointed as RTC Judge!
Posted on 23rd of Jan 2023 by UL Administrator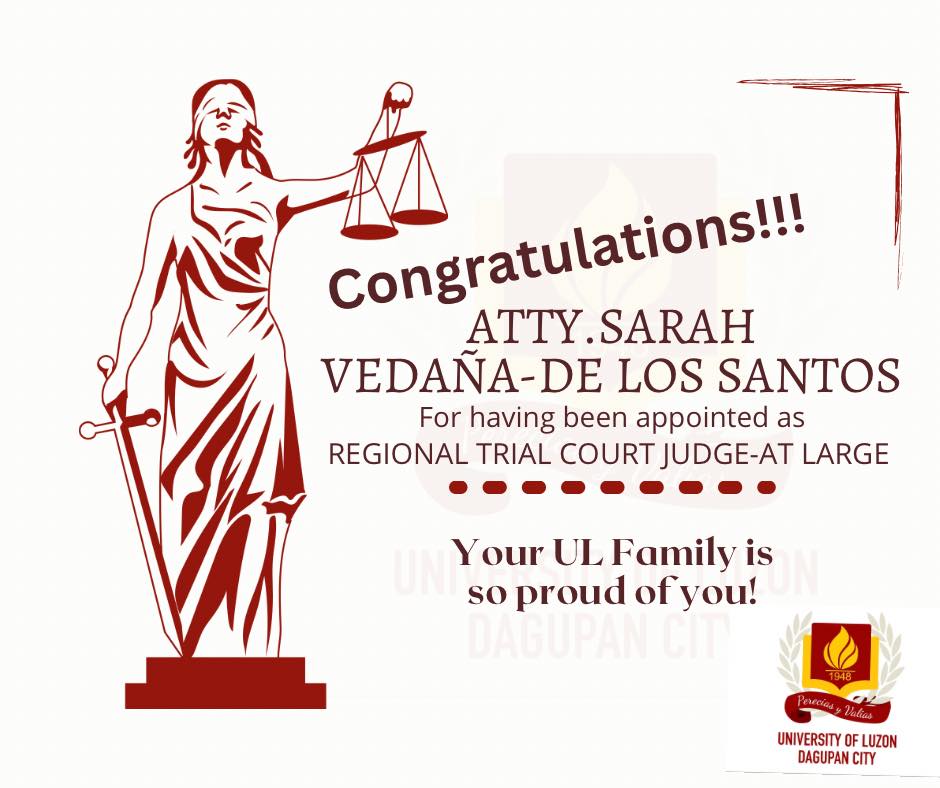 Regional trial court judge is a position reserved for the most esteemed and honorable individuals who are expected to execute their duties with such finesse that justice is administered fairly and without compromise. As a result, they must adhere to the highest standards.
Mrs. Sarah B. Vedaña-Delos Santos, an alumna and faculty member of the University of Luzon's College of Criminology, was recently appointed RTC (Regional Trial Court) Judge by the president.
We are extremely proud of you and have no doubt that you will serve justice admirably!