117th Commencement Exercises
Posted on 23rd of Feb 2023 by UL Administrator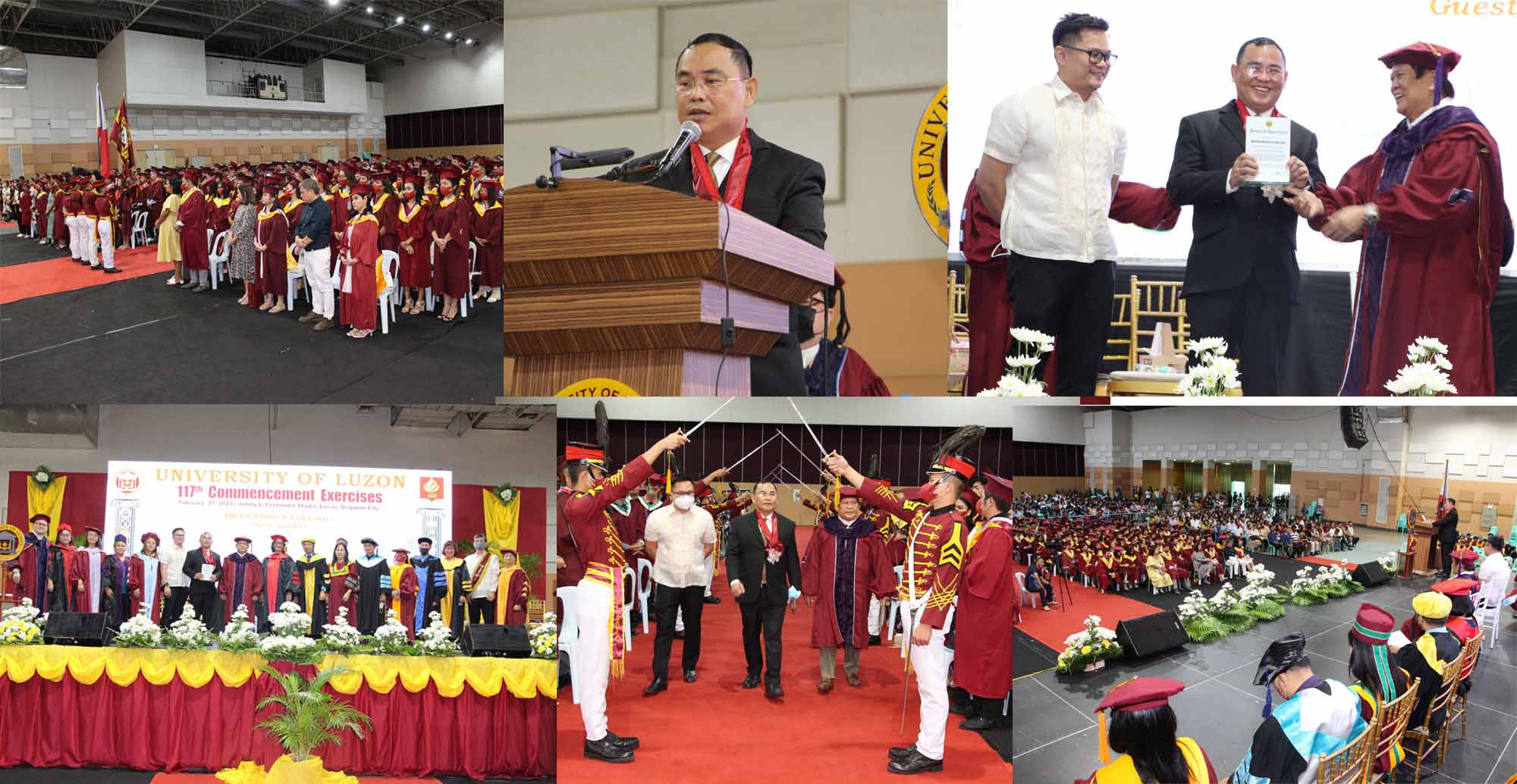 The day when a student receives their diploma is almost always one of the most significant days of their lives. It is a moment when students celebrate their successes, look back on the hard work and devotion they have committed to their education, and look forward to the exciting prospects that lie ahead. Nevertheless, commencements are also a time for closure and farewells. However, with every conclusion comes a fresh start.
On February 22, 2023, a group of students celebrated their graduation and officially completed their time as students. They had put in a significant amount of effort over the course of the previous four years, and maybe even more, in order to get their individual degrees, and we couldn't be more proud of them. The opening ceremonies were held on the CSI Stadia in Lucao and began at one o'clock in the afternoon. We would like to express our gratitude to Police Brigadier General Harris Reyes Fama for taking the time to serve as this year's graduation speaker. General Fama addressed the graduating students with a speech that was both sincere and uplifting.
Once again, the University of Luzon has helped shape people who will go on to make significant contributions to society and the world, and we will always be here to cheer them on as they do so. With everything they have accomplished and the dedication they have shown to the institution and its mission, we are incredibly proud of these students. We'd like to offer our sincere best wishes to all of the newly minted graduates. Every single one of you earned it.